VERTICAL CYLINDER FINE BORING MACHINE
This modern new generation boring machines with new technologies like servo motors controlled by programmable logic controls. And operating is very easy.

Easy & quick bore centering and machining positioning is possible with in built dial indicator.
In boring spindle, you can take up the tool setting micrometer, for advantage accurate repeatable tool setting.
Easy & accurate measure the depth of face with dial indicator.
| | | | | | | | |
| --- | --- | --- | --- | --- | --- | --- | --- |
| | TECHNICAL SPECIFICATIONS | VCBM 2500 | VCBM 2200 | VCBM 1500V | VCB 1500V | VCBM 1200V | VCB 1200V |
| | BORING CAPACITY | 62 - 265 MM | 62 - 265 MM | 48 - 220 MM | 48 - 220 MM | 62 - 135 MM | 62 - 135 MM |
| | BORING CAPACITY WITH EXTRA SPINDLE | - | 38 -350 MM | 38 - 310 MM | 38 - 310 MM | 38 - 190 MM | 38 - 190 MM |
| | MILLING LENGTH | 2300 MM | 1800 MM | 1350 MM | | 1250 MM | |
| | MILLING WIDTH | 400 MM | 400 MM | 350 MM | | 350 MM | |
| | MAXIMUM BORING HEAD TRAVEL | 850 MM | 850 MM | 700 MM | 700 MM | 600 MM | 600 MM |
| | MAXIMUM DISTANCE HEAD TO TABLE | 1500 MM | 1500 MM | 1340 MM | 1340 MM | 1300 MM | 1300 MM |
| | MAXIMUM DISTANCE BETWEEN OUTER CYLINDER CENTER | 2500 MM | 1800 MM | 1200 MM | 1200 MM | 900 MM | 900 MM |
| | MAX WORK PIECE ON TABLE | - | 2500 KG | 1000 KG | 1000 KG | 750 KG | 750 KG |
| | SPINDLE SPEED MOTOR | 2.2 KW / 3 HP | 2.2 KW / 3 HP - 1440 RPM | 1.5 KW / 2 HP | 1.5 KW / 2 HP | 1.5 KW / 2 HP | 1.5 KW / 2 HP |
| | MOTOR RAPID & FEED | - | 0.4 KW SERVO CONTROL MOTOR | 0.37 KW / 0.5 HP | 0.37 KW / 0.5 HP | 0.37 KW / 0.5 HP | 0.37 KW / 0.5 HP |
| | MOTOR TABLE TRAVERSE LONGITUDINAL | 2700 MM | 0.37 KW / 0.5HP | 0.37 KW / 0.5HP | | 0.37 KW / 0.5HP | |
| | SPINDLE SPEEDS | 50 - 750 RPM | 50 TO 750 (INFINITELY VARIABLE) | 50 TO 750 (INFINITELY VARIABLE) | INFINITY VARIABLE 50 TO 750 RPM | INFINITY VARIABLE 50 TO 750 RPM | INFINITY VARIABLE 50 TO 750 RPM |
| | SPINDLE FEEDS | - | 10 TO 100 MM / MIN | 12 - 100 MM / MIN | 12 - 100 MM / MIN | 12 - 100 MM / MIN | 12 - 100 MM / MIN |
| | MAXIMUM DISTANCE FROM SPINDLE CENTRE TO COLUMN | 500 MM | 500 MM | 410 MM | 410 MM | 360 MM (14.17") | 360 MM |
| | WORKING TABLE SIZE (L X W) | 2500 x 600 MM | 2200 MM x 600 MM | 1500 x 450 MM | 1500 x 450 MM | 1200 x 360 MM | 1200 x 360 MM |
| | TABLE TRAVERSE - LONGITUDINAL | 2700 MM | 2050 MM | 1850 MM | 1350 MM | 1300 MM | 850 MM |
| | TABLE TRAVERSE - CROSS WISE | 150 MM | 150 MM | 120 MM | 120 MM | 75 MM | 75 MM |
| | LENGTH OF THE MACHINE | 3300 MM | 3300 MM | 2800 MM | 2500 MM | 2200 MM | 1900 MM |
| | WIDTH OF THE MACHINE | 1800 MM | 1800 MM | 1440 MM | 1420 MM | 1300 MM | 1300 MM |
| | HEIGHT OF THE MACHINE | 3050 MM | 3050 MM | 2525 MM | 2525 MM | 2440 MM | 2440 MM |
| | WORK SPACE REQUIRED ( L X W) | 4500 X 1850 MM | 4400 x 1850 MM | 4050 x 1520 MM | 4050 x 1520 MM | 2880 x 1400 MM | 2800 x 1700 MM |
| | NET WEIGHT | 5000 KGS | 4800 KGS | 3500KGS | 3000 KGS | 2650 KGS | 2500 KGS |
| | GROSS WEIGHT | 6000 KGS | 5800 KGS | 4000KGS | 3500 KGS | 3300 KGS | 3200 KGS |
| | SHIPPING VOLUME | 15m3 | 15 M3 | 9.5M3 | 9 M3 | 9M3 | 7M3 |
| | | | | | | |
| --- | --- | --- | --- | --- | --- | --- |
| | STANDARD ACCESSORIES | VCBM2200 | VCBM1500V | VCB1500V | VCBM1200V | VCB1200V |
| | SETTING UP PARALLEL 100MM | 1 PAIR | 1 PAIR | 1 PAIR | 1 PAIR | 1 PAIR |
| | SETTING UP PARALLEL 200MM | 1 PAIR | 1 PAIR | 1 PAIR | 1 PAIR | 1 PAIR |
| | SETTING UP PARALLEL 300MM | 1 PAIR | | | | |
| | BORING SPINDLE DIA 46MM WITH CENTRING DEVICE | | 1NO | 1NO | | |
| | BORING SPINDLE DIA 60MM WITH CENTRING DEVICE | 1 NO | 1 NO | 1 NO | 1 NO | 1 NO |
| | BORING SPINDLE DIA 85MM WITH CENTRING DEVICE | 1 NO | 1 NO | 1 NO | 1 NO | 1 NO |
| | BORING SPINDLE DIA 125MM WITH CENTRING DEVICE | 1 NO | | | | |
| | BORING HEAD DIA 125 WITH CENTRING DEVICE | | 1 NO | 1 NO | | |
| | BORING HEAD DIA 175 WITH CENTRING DEVICE | 1 NO | 1 NO | 1 NO | | |
| | BORING HEAD DIA 225 WITH CENTRING DEVICE | 1 NO | | | | |
| | BORING TOOL DIA 18 X 37MM LONG | | 1 NO | 1 NO | | |
| | BORING TOOL DIA 18 X 47MM LONG | 1 NO | 2 NOS | 2 NOS | 1 NO | 1 NO |
| | BORING TOOL DIA 18 X 70MM LONG | 2 NOS | 2 NOS | 2 NOS | 2 NOS | 2 NOS |
| | BORING TOOL DIA 18 X 95MM LONG | 4 NOS | 3 NOS | 3 NOS | 1 NO | 1 NO |
| | CHAMFERING TOOL 46MM LONG | | 1 NO | 1 NO | | |
| | CHAMFERING TOOL 60MM LONG | 1 NO | 1 NO | 1 NO | 1 NO | 1 NO |
| | CHAMFERING TOOL 85MM LONG | 4 NOS | 3 NOS | 3 NOS | 1 NO | 1 NO |
| | C' SPANNER FOR DIA 85 SPINDLE | | 1 NO | 1 NO | | |
| | C' SPANNER FOR DIA 125 SPINDLE | 1 NO | | | | |
| | HEAD LOOSENING ROD | 1 NO | 1 NO | 1 NO | | |
| | TOOL SETTING MICRO METER ASSEMBLY | 1 NO | 1 NO | 1 NO | 1 NO | 1 NO |
| | TOOL SETTING MICRO METER FIXING BRACKET & KNOB | 3 NOS | 2 NOS | 2 NOS | 1 NO | 1 NO |
| | ALLANKEY SET (9NOS) | 1NO | 1NO | 1NO | 1NO | 1NO |
| | TABLE GIB ADJUSTING HANDLE | | | | 1 NO | 1 NO |
| | DOUBLE END SPANNER 24/26 | 1 NO | 1 NO | 1 NO | 1 NO | 1 NO |
| | DOUBLE END SPANNER 30/32 | 1 NO | | | | |
| | T BOLT WASHER WITH NUT | 20 NOS | 16 NOS | 16 NOS | 12 NOS | 12 NOS |
| | BLOCK TIGHTENING CLAMP | 4 NO | 4 NOS | 4 NOS | 4 NO | 4 NO |
| | MILLING SPINDLE | 1 NO | 1 No | | 1 NO | |
| | MILLING TOOLS INSERTER TYPE | 8 NOS | 1 NO | | | |
| | OIL GUN | 1 NO | 1 NO | 1 NO | 1 NO | 1 NO |
| | LEVELLING PLATE WITH BOLT | 10 NOS | 3 NOS | 3 NOS | 3 NOS | 3 NOS |
| | FOUNDATION BOLT WASHER & NUT | 10 NOS | 3 NOS | 3 NOS | 3 NOS | 3 NOS |
| | T HANDLE ALLENKEY 4MM | 1 NO | 1 NO | 1 NO | 1 NO | 1 NO |
| | T HANDLE ALLENKEY 5MM | 1 NO | 1 NO | 1 NO | 1 NO | 1 NO |
| | LIFTING HOLE COVER | 2 NOS | 2 NOS | 2 NOS | 2 NOS | 2 NOS |
| | DEPTH SETTING DEVICE WITH DIAL | | 1 NO | | 1 NO | |
| | OPERATION MANUAL | 1 NO | 1 NO | 1 NO | 1 NO | 1 NO |
| | |
| --- | --- |
| | OPTIONAL ACCESSORIES |
| | BORING SPINDLE DIA 36 MM |
| | BORING HEAD DIA 225 MM |
| | BORING HEAD DIA 275 MM |
| | BORING HEAD DIA 300 MM |
| | SETTING UP PARALLEL 130 MM HEIGHT |
| | QUICK CLAMPING FIXTURE |
| | V TYPE BLOCK CLAMPING FIXTURE ADJUSTABLE |
| | UNIVERSAL ANGLE FIXTURE (60* & 90*) |
Help INDIA: +91 80 2839 5385 | UAE : +971 50 6321381 / +971 50 2132716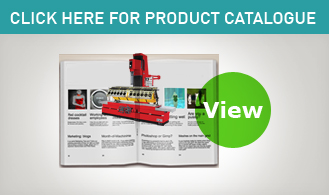 UAE
No: X3-45, SAIF ZONE, P.O. Box 8916
Sharjah, United Arab Emirates
Tel :
009716 5576307
Fax :
00971 6 5576308
Email :
uae@maxprecimachines.com