CONNECTING ROD BORING MACHINE
Con-rod boring machines is solid & viberation free structure, main advantage is speed & feed is varriable, accurate tool setting in microns, and excellent boring finish.
A Bore centering dial gauge for helps quick truing of bore with in actual machining position.

LCD Display is the friendly feature for quick identification of boring speeds.
| | | | |
| --- | --- | --- | --- |
| | TECHNICAL SPECIFICATIONS | CRB 600 | CRB 450 |
| | BORE CENTER DISTANCE | 80 MM TO 600 MM (3.1" X 23.6") | 80 MM TO 450 MM (3.1" X 17.7") |
| | BORING SPINDLE SPEED | INFINITY VARIABLE 100 -1000 RPM | INFINITY VARIABLE 100 -1000 RPM |
| | BORING RANGE | 15 MM TO 175 MM (0.6"- 7") | 15 MM TO 140 MM (0.6"-5.5") |
| | BOTTOM PART TRAVERSE CROSSWISE | 50 MM (1.97") | 50 MM (1.97") |
| | TABLE MOVEMENT LONGITUDINAL | 300 MM (11.8") | 300 MM (11.8") |
| | A.C MOTOR | 1.5 KW / 2 HP | 1.5 KW / 2 HP |
| | D.C. MOTOR | 0.19 KW / 0.25 HP | 0.19 KW / 0.25 HP |
| | LENGHT OF THE MACHINE | 1300 MM (51") | 1300 MM (51") |
| | WIDTH OF THE MACHINE | 800 MM (31.5") | 800 MM (31.5") |
| | HEIGHT OF THE MACHINE | 1850 MM (73") | 1700 MM (67") |
| | WORK SPACE REQUIRED(LxWxH) | 1800 MM X 1100 MM X 2000 MM (71"x43"x79") | 1800MM X 1100 MM X 1850 MM (71"x43"x73") |
| | NET WEIGHT(APPROX) | 775 KGS | 725 KGS |
| | GROSS WEIGHT(APPROX) | 1100 KGS | 925 KGS |
| | SHIPPING VOLUME | 3 M3 | 3M3 |
| | PACKING CASE OUTER SIZE(LxWxH) | 1500 MM X 950 MM X 2055 MM | 1500 MM X 950 MM X 1905 MM |
| | | | |
| --- | --- | --- | --- |
| | STANDARD ACCESSORIES | CRB 600 | CRB 450 |
| | BORING SPINDLE DIA 14 | 1 NO | 1 NO |
| | BORING SPINDLE DIA 25 | 1 NO | 1 NO |
| | BORING SPINDLE DIA 40 | 1 NO | 1 NO |
| | BORING SPINDLE DIA 90 | 1 NO | 1 NO |
| | BORING TOOL | 6 NOS | 6 NOS |
| | TSM. FRAME SMALL | 1 NO | 1 NO |
| | TSM FRAME BIG WITH KNOB | 1 NO | 1 NO |
| | TOOL SETTING MICROMETER | 1 NO | 1 NO |
| | CENTERING DEVICE | 1 NO | 1 NO |
| | NYLON PLUG | 4 NOS | 4 NOS |
| | CON-ROD FIXING "V" BLOCK WITH PIN | 1 NO | 1 NO |
| | CON ROD CLAMPING COLLAR DIA 28 MM | 1 NO | 1 NO |
| | CON ROD CLAMPING COLLAR DIA 40 MM | 1 NO | 1 NO |
| | CON ROD CLAMPING COLLAR DIA 48 MM | 1 NO | 1 NO |
| | CON ROD CLAMPING COLLAR DIA 75 MM | 1 NO | 1 NO |
| | CON ROD CLAMPING COLLAR DIA 100 MM | 1 NO | 1 NO |
| | TAPER PINS FOR CON ROD CLAMPING | 10 NOS | 10 NOS |
| | TOOL ADJUSTING BRACKET WITH KNOB | 1 NO | 1 NO |
| | CENTRING CONE SMALL | 1 NO | 1 NO |
| | CENTRING CONE BIG | 1 NO | 1 NO |
| | OIL GUN | 1 NO | 1 NO |
| | ALLEN KEY SET (9 NOS) | 1 NO | 1 NO |
| | FOUNDATION BOLT WITH NUT | 4 NOS | 4 NOS |
| | LEVELLING PLATE WITH BOLT | 4 NOS | 4 NOS |
| | ECCENTRICAL PLUG | 1 NO | 1 NO |
| | LIFTING HOLE COVER | 4 NOS | 4 NOS |
Help INDIA: +91 80 2839 5385 | UAE : +971 50 6321381 / +971 50 2132716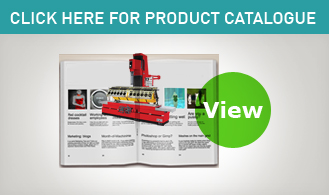 UAE
No: X3-45, SAIF ZONE, P.O. Box 8916
Sharjah, United Arab Emirates
Tel :
009716 5576307
Fax :
00971 6 5576308
Email :
uae@maxprecimachines.com